Dictionary Help
Digital Library and Text Reader
The Chinese Notes website includes a digital library with a text reader that embeds the Chinese Notes, so that you can find the English equivalents by mousing over or clicking on any word in the text.
Digital Library
The Digital Library includes many historic and classical works of literature. To use it naviate to the Digital Library page, browse the titles, and click on one. Mouse over the text to see a brief translation of any Chinese word. Click on any word to see more detail. This is shown in the screenshot below.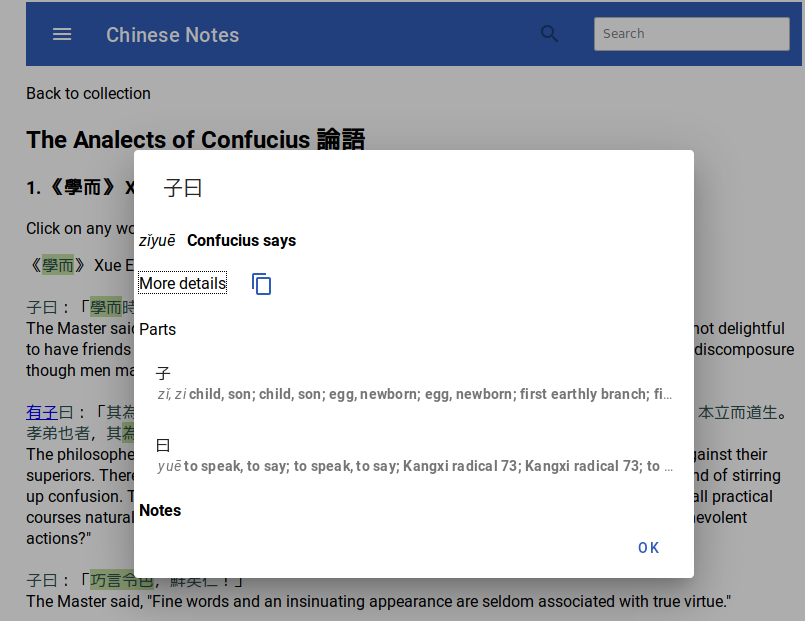 Quotations in Texts
The dictionary also include a quotation database. Any quotations found in the texts in the digital library are highlighted in green. If you click on the green highlighted text, a dialog will be shown that includes a citation with an English source that can be used to match the Chinese and English. This is shown in the screenshot below.