Decorative Designs in Chinese Art 中国文物的纹饰
Textiles 织物 Tang and Song Dynasties 唐宋
Tang and Song Dynasties 唐宋
The brocade below with phoenix patterns was discovered in Dulan, Qinghai 青海都兰, where a large amount of ancient textiles have been found.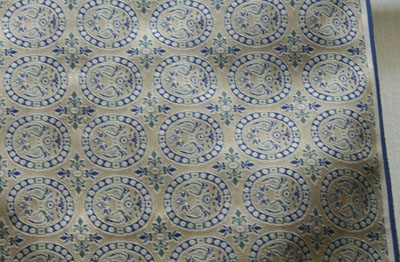 The brocade with lucky bird design below was also discovered in Dulan.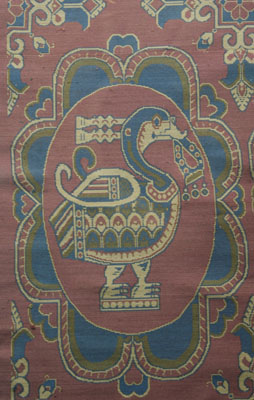 The brocade below was discovered in Astana, Xinjiang 新疆阿斯塔那 an important archeological site. Astana is located near the historic Silk Road 丝绸之路 city of Turpan 吐鲁番, close to the Mountain of Flames 火焰山. The site was the cemetery for the city during the peak of its prosperity.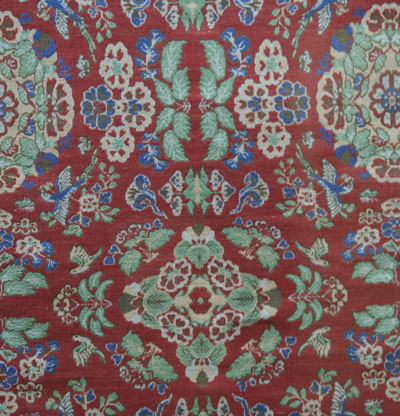 Chinese silk tapestry 缂丝 appeared in the Tang and continued to be popular to the end of the Qing. The picture below shows a Chinese silk tapestry artifact from the Song.